WCRB's Definitive Fall 2018 Concert Guide
With the start of a new concert season, WCRB has everything you need to know about the cornucopia of 2018-2019 season opening concerts in Greater Boston.
Yes, it's true: Tanglewood is over. And the school year has started. And Halloween decorations already line the aisles at CVS. But the fun is not all in the rearview mirror! Here's a list of the season-opening live music our area has to offer in the weeks and months to come:
A Far Cry - "Portraits"
Saturday, September 8 | Isabella Stewart Gardner Museum, Boston
A Far Cry presents evocative musical portraits by Bernstein, Respighi, Mussorgsky, Still, and a world premiere commission by Jessica Meyer.
Boston Ballet - "Genius at Play: Works of Jerome Robbins"
Thursday, September 6 - 16 | Boston Opera House, Boston
Boston Ballet celebrates the simultaneous centenaries of legendary composer Leonard Bernstein and choreographer Jerome Robbins with jazzy, high-flying music and dance.
Mistral - "Rondos, Rags, & Riffs"
Friday, September 14 | Salon Concert: The Founder's Home, Brookline
Mistral joins the celebration of Leonard Bernstein's 100th birthday with a program full of jazzy, bluesy chamber music.
Boston Chamber Music Society
Saturday, September 22 | Arlington Street Church, Boston
The Boston Chamber Music Society pairs Britten's "Phantasy Quartet" with Beethoven's String Quintet in C in a concert full of tumultuous spontenaiety.
Emmanuel Music - "All Hail St. Cecilia"
Saturday, September 22 | Emmanuel Church, Boston
Emmanuel Music celebrates the patron saint of musicians with iconic works to her by Handel and Britten.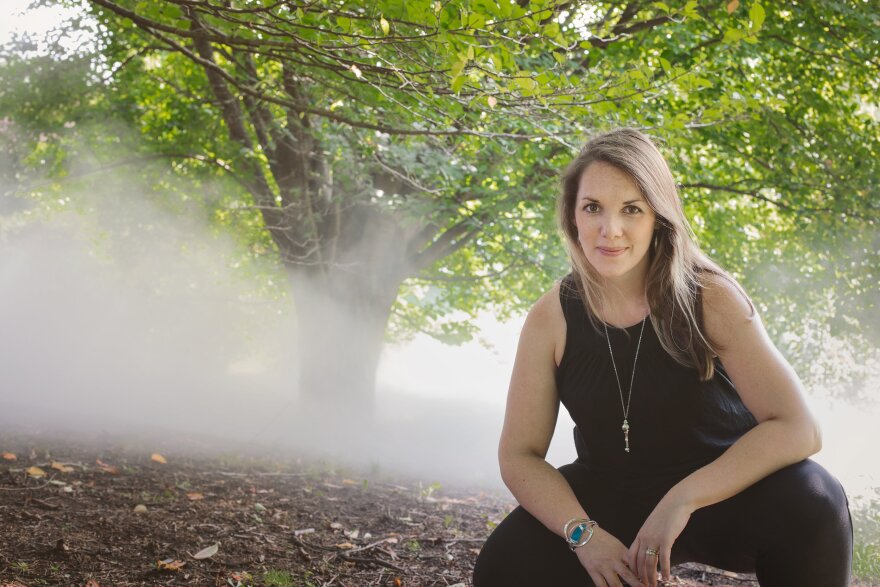 Maria Finkelmeier - "Flow Through at Fog X Hill"
Saturday, September 22 | Arnold Arboretum, Boston
Composer and percussionist Maria Finkelmeier's piece "Flow Through" features thirty brass players, singers, and percussionists stationed around the perimeter of the Arboretum's Hunnewell Hillside, performing in tandem with Fujiko Nakaya's "fog sculptures."
Odyssey Opera - "La Reine de Saba"
Saturday, September 22 | NEC's Jordan Hall, Boston
After painstaking efforts to reconstruct it, Odyssey Opera presents the United States premiere of Charles Gounod's grand opera, "The Queen of Sheba," in celebration of the composer's bicentennial.
Lexington Symphony - "Classic Beauty"
Saturday, September 22 | Cary Hall, Lexington
The Lexington Symphony opens 2018 with three sparkling, groundbreaking works by Prokofiev, Schubert, and Mozart.
Musicians of the Old Post Road - "Pleasure Gardens of London"
Sunday, September 23 | Gore Place, Waltham
Musicians of the Old Post Road celebrate their 30th anniversary with a free, tented garden concert evoking society gatherings in 18th century England.
Glissando - "Bach at 333"
Sunday, September 23 | First Church in Boston
Pianist Sergey Schepkin launches Boston's newest concert series with a program devoted to Bach and Debussy.
Whitesnake Productions - "Permadeath" World Premiere
Thursday, September 27-29 | Emerson Cutler Majestic Theatre, Boston
A "videogame opera" complete with avatars and digital landscapes, this newest project from Pulitzer Prize winning librettist Cerise Lim Jacobs and composer Dan Visconti blends technology with mythology, and explores the value of love and mortality.
Handel + Haydn Society - "The Great Bach Concertos and Cantatas"
Friday, September 28 | Symphony Hall, Boston
Handel and Haydn Society's 204th season begins with "a banquet of Bach's greatest showpieces," including the Double Violin Concerto and a cantata from the Christmas Oratorio.
Radius Ensemble - "Solace"
Saturday, September 29 | Longy School of Music, Cambridge
The Radius Ensemble begins their 20th concert season with meditations on loss and triumph in a concert featuring guitarist Aaron Larget-Caplan.
Orchestra of Indian Hill - "Happy 100, Leonard Bernstein"
Saturday, September 29 | Littleton High School Performing Arts Center, Littleton
The Orchestra of Indian Hill celebrates the legacy of Leonard Bernstein with a concert featuring works by him and the composers who were important to him.
Concord Chamber Music Society - Montrose Trio
Sunday, September 30 | Concord Academy Performing Arts Center, Concord
The Concord Chamber Music Society welcomes the Montrose Trio to open the 2018 concert season with performances of sparkling pieces by Haydn, Brahms, and Mendelssohn.
Rockport Music - Chanticleer, "Then and There, Here and Now"
Sunday, September 30 | Shalin Liu Performance Center, Rockport
GRAMMY-award-winning vocal ensemble Chanticleer bring their signature sound to Rockport for an evening of composers past and present.
Wellesley Symphony Orchestra - The Romanul Brothers
Sunday, October 7 | Mass Bay Community College, Wellesley
Victor and Alexander Romanul join the Wellesley Symphony Orchestra in a concert featuring works for violin and viola, as well as Dvorak's "From the New World" Symphony.
Celebrity Series of Boston - Academy of St. Martin in the Fields Chamber Ensemble
Friday, October 12 | NEC's Jordan Hall, Boston
Formed from one of the world's most well known orchestras, the Academy of St. Martin in the Fields Chamber Ensemble returns to Boston for octets new and old, including an "odd little work" by Carl Nielsen.
Boston Lyric Opera - "The Barber of Seville"
Friday, October 12 - 21 | Emerson Cutler Majestic Theater, Boston
Boston's largest opera company opens the 2018-2019 season with Rossini's perennially loved, charmingly zany masterpiece "The Barber of Seville".
Blue Heron - "Missa Cuiusvis toni," Ockeghem@600 Concert 8
Saturday, October 13 | St. Cecilia's Parish, Boston
Blue Heron continues their monumental Ockeghem@600 project with technically astonishing pieces by Ockeghem and more.
Chameleon Arts Ensemble - "where past and future meet"
Saturday, October 13 | First Church in Boston
The Chameleon Arts Ensemble explores musical turning points in a concert featuring works by Strauss, Schoenberg, and Beethoven.
Phoenix Orchestra - "American Voices"
Sunday, October 14 | Isabella Stewart Gardner Museum, Boston
The Phoenix Orchestra celebrates the greatest American composers of the past and present with music by Copland, Bernstein, Missy Mazzoli, and more.
Boston Early Music Festival - Les Talens Lyriques, "From Light to Shadow: Music of François Couperin"
Sunday, October 14 | Emmanuel Church, Boston
The Boston Early Music Festival presents Les Talens Lyriques to open the 2018 season, and showcases one of France's most celebrated composers in an intimate evening of François Couperin's lyrical masterpieces.
Boston Philharmonic Orchestra - "Glinka, Dvorak, and Brahms"
Thursday, October 18 | Sanders Theater, Boston
Benjamin Zander leads the Boston Philharmonic Orchestra in works that celebrate the virtuosity of the cello, played by Jonah Ellsworth.
Music Worcester - "An Evening with Branford Marsalis"
Friday, October 19 | Mechanics Hall, Worcester
The Branford Marsalis Quartet visits Music Worcester for an evening of legendary jazz to open the 2018-19 season.
Boston Baroque
Friday, October 26 | NEC's Jordan Hall, Boston
Beethoven's dance-like Symphony No. 7 and Mozart's Clarinet Concerto share the spotlight in Boston Baroque's lively opening concert.
Brookline Symphony Orchestra
Saturday, October 27 | All Saints Parish, Brookline
2018 Concerto Competition winner Andrew Heath joins the Brookline Symphony Orchestra in Tomasi's Horn Concerto, alongside works by Clyne and Brahms.
Boston Camerata - "The Tale of Fauvel: A Political Fable from Medieval France"
Sunday, October 28 | First Church in Boston
Boston Camerata presents a semi-staged performance of a Medieval French political satire about the malevolent animal "Fauvel."
Cantata Singers - "Bach and Harbison"
Saturday, November 3 | NEC's Jordan Hall, Boston
In honor of John Harbison's 80th birthday, the Cantata Singers give the first complete performance of his "Sacred Trilogy."
Melrose Symphony Orchestra - "Season 101: Opening Night!"
Saturday, November 3 | Memorial Hall, Melrose
The Melrose Symphony Orchestra evokes the great tradition of Russian film and ballet in a concert featuring music by Prokofiev, Stravinsky, and Rachmaninoff.
Symphony Pro Musica - "Melody and Mastery"
Saturday, November 3 | Hudson High School, Hudson
Symphony Pro Musica opens its 36th concert season with three monumental works for orchestra by Balakirev, Beethoven, and Brahms, featuring 17-year-old wunderkind pianist Andrew Li.
Boston Philharmonic Youth Orchestra
Sunday, November 25 | Symphony Hall, Boston
The Boston Philharmonic Youth Orchestra presents works once ahead of their times by Weber, Rachmaninoff, and Shostakovich.