Liza Stepanova: Tones & Colors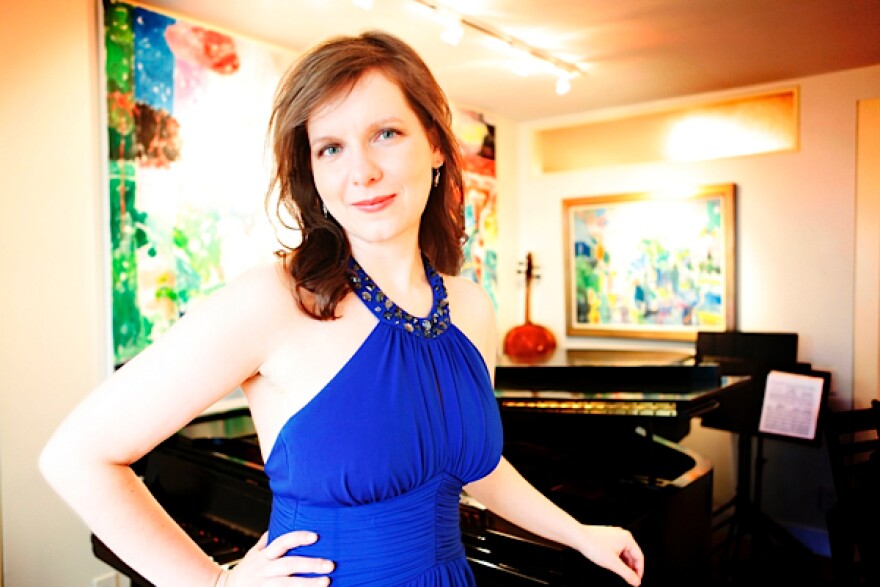 The pianist pairs musical works to an assortment of visual art pieces from Medieval to modern, taking the listener on a multisensory adventure.
"This has been a project long in the making. I have had an interest in visual art ever since traveling Europe as a child and going to the wonderful museums in Germany, France, and Italy. Later, by playing musical works that were obviously connected to art (Mussorgsky's Pictures at an Exhibition and Poulenc's Work of a Painter songs), I became more interested in the intersections between art and music…"
Similar to Mussorgsky's musical tour through a museum, pianist Liza Stepanova's new album is a multimedia adventure. But unlike the Russian composer, whose new pieces directly depicted paintings, she pairs timeless musical works with art pieces similar in subject. Through an assortment artworks ranging from early 14th-century frescoes to 20th-century sculptures, Stepanova takes the listener on a winding four-part journey she titles: A Spanish Room; Nature and Impressionism; Conversations Across Time; and Wagner, Infinity, and an Encore.
See the artworks and read the program notes for Tones & Colors
https://vimeo.com/189233235" target="_blank">Watch Liza Stepanova perform a track from this album
To purchase this recording, visit Amazon.
Track listing:
1. Granados: The Strawman
2. Ohana: Bury Them and Be Silent
3. Turina: Before "The Lances" by Velazquez
4. Hensel: September: At the River
5. Martinu: Butterflies in the Flowers
6. Debussy: Goldfish
7. Bach: The Well-Tempered Clavier, Book I: Prelude in E-flat minor
8. Bach: The Well-Tempered Clavier, Book I: Fugue in E-flat minor
9. Crumb: Adoration of the Magi
10. Feininger: Fugue in E-flat minor
11. Liszt: Overture to "Tannhäuser" by Richard Wagner, a concert paraphrase
12. Ligeti: Infinite Column
13. Godowsky: Watteau-Paysage No. 8